EFC Scientific Secretaries
Juliet Ippolito - EFC Scientific Secretary (February 2011 - March 2013) and
EFC Public Relations officer (March 2013 to February 2015)

Juliet Ippolito succeeded Dr. Paul McIntyre in Februar 2011 als Scientific Secretary/Public Relations Officer. Since March 2013 she focussed on the position of EFC Public Relations Officer. She has been promoting and growing the awareness, recognition and membership of the EFC through press publications. Her principal responsibilities included in particular: the recruitment of new Member Societies (European and International) and Affiliate Members, such as universities, research institutes and companies, as well as activities to increase the participation of Member Societies in EFC. In cooperation with the Scientific Secretary she prepared EFC Press Releases, the EFC Newsletter, and the EFC e-Newsletter.

Juliet Ippolito received her B.A. in Political Science from the Vassar College, Poughkeepsie, N.Y. and her Masters Degree in Politics from the University of Dundee in 2006.
Her work experience includes the organisation of numerous corrosion conferences and workshops in Europe for the U.S. Office of Naval Research Global (ONRG). She also has experience in E.U. project administration and is a corrosion marketing consultant to companies and universities worldwide. As principle investigator for ONRG, her responsibilities included proposal writing, securing financial support, securing sponsorship, recruitment of participants, marketing, writing of all promotional materials, budget planning, overseeing incoming funds and their disbursement, website managing, event and logistics planning and communications coordinator.
She is also the author of "Naples in the Global Age: Antiquity, Transformation and Reconciliation" and has co-edited 2 corrosion issues of "Advanced Materials Research" (Trans Tech Publications, Switzerland).
She is an English Language Lecturer at the University of Naples and is a scientific translator and interpreter as well.
---

Dr. Paul McIntyre - Scientific Secretary of the EFC
from 1997 to February 2011 († 26 June 2012)

27 June 2012
It is with great sadness that I have to inform you that Paul McIntyre passed away yesterday (on 26 June 2012) after a long and courageous battle against cancer. Paul was, until 2010, the Scientific Secretary of the European Federation of Corrosion, and his contribution to the EFC has been immense.
Paul was not just an excellent colleague, he was also, for so many of us, a friend.
We will all miss him.

Philippe Marcus
President of the European Federation of Corrosion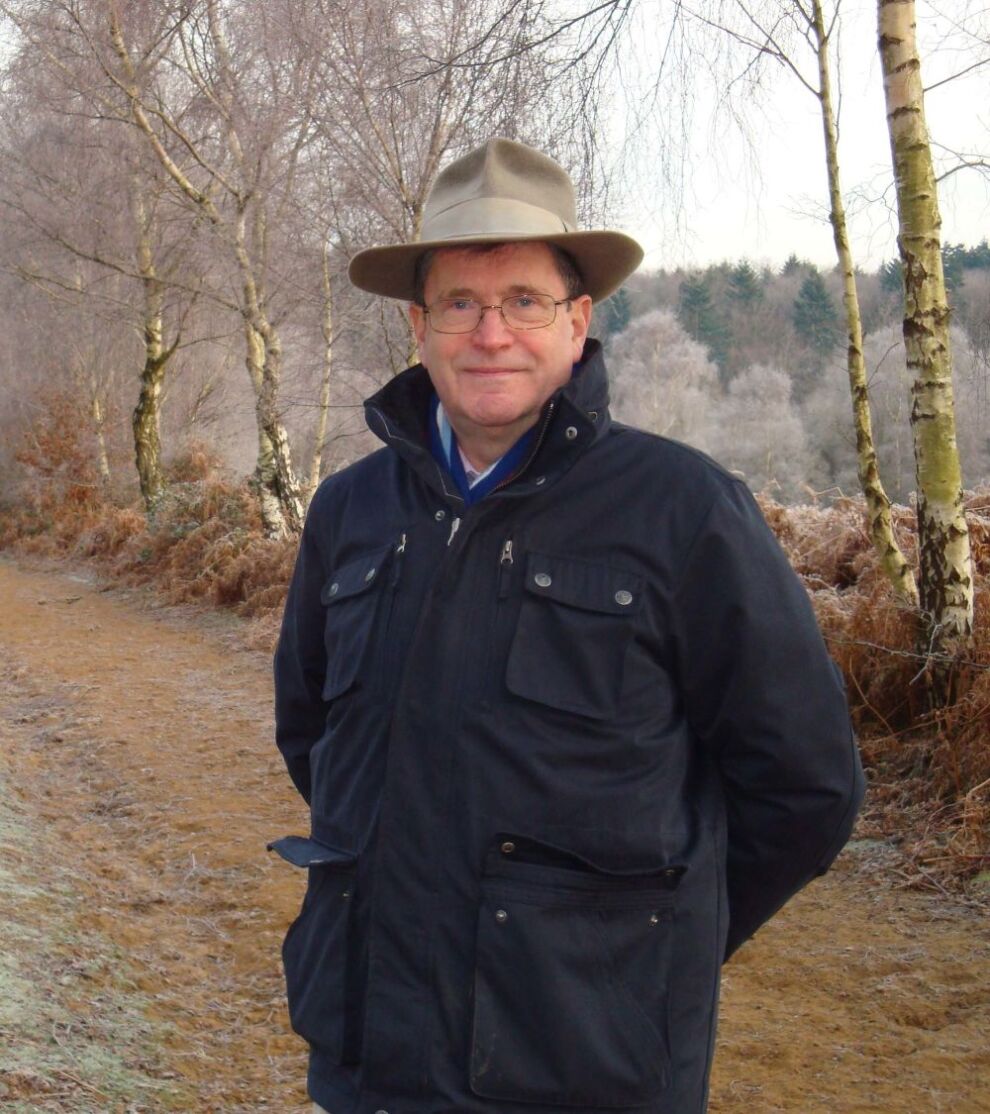 The EFC was founded in 1955 and for the first twenty-seven years of its existence it had no Scientific Secretary. This situation changed in 1982 and for the last twenty-seven years there has been a Scientific Secretary based at the Federation's London Office.
My predecessor, Tony Mercer, was the first EFC Scientific Secretary and he served in that capacity for fourteen years until the end of 1996, when I succeeded him. By that time he had gained the nickname "Mr. EFC".
The basic job specification is set out in the EFC Bye-Laws. These state that the Science and Technology Advisory Committee of the EFC (the STAC), which oversees technical matters within EFC, will be assisted by a Scientific Secretary (In fact Tony once told me that the real reason for appointing a Scientific Secretary was to have someone to prepare the EFC Newsletter, but this is not explained in the Bye-Laws, which place more emphasis on the secretarial aspects of the work).
The membership of the STAC includes all of the EFC Working Party Chairmen as well as six elected members from the Member Societies and ex-officio attendees from the Paris and Frankfurt Offices of the EFC, usually about thirty in all. The Committee meets once every year in conjunction with the annual EUROCORR Conference. The Scientific Secretary is responsible for the preparation, in consultation with the STAC Chairman, and the issue of meeting notices, agendas and working papers. He must attend the meetings and then prepare and issue the minutes. In between these meetings he provides a similar service to meetings of the President's Advisory Committee (twice yearly) and an annual meeting of the EFC Strategy Group. He also attends twice yearly meetings of the EFC Board of Administrators and the annual General Assembly, at all of which reports on activity must be presented and help provided in preparing the minutes.
The Scientific Secretary also has responsibility for the preparation of EFC reports for the dissemination of corrosion information across national boundaries, notably through the publication of the EFC Series of 'Green Books'. The Bye-Laws say that the detailed editing of manuscripts for publication in the EFC Series is the responsibility of the series publisher but in practice there is no-one else to do this job, which can be very time-consuming, particularly as some books run to 400 pages or more. However, it is a very interesting aspect of the work.
Another duty of the Scientific Secretary is to reinforce, when desirable, scientific and technical links with other bodies having interest similar to those of the EFC. At present, such involvements include my activity a Secretary to the Board of Administrators of the World Corrosion Organisation and my participation in the annual NACE CORROSION conferences in the USA where I look after the EFC stand in the exhibition and participate in meetings between the EFC and NACE Presidents, and others, and take minutes.
I have always enjoyed foreign travel and I have plenty of journeys to make in connection with my work for the EFC. These are mainly within Europe but over the past five years I have attended NACE Conferences in Houston, San Diego, Nashville, New Orleans and Atlanta. I also receive invitations to participate in other conferences in my capacity as Scientific Secretary. Especially memorable was the 3rd Israel Conference on Corrosion, Advanced Materials and Processes in Industry organised in 2007 by Amir Eliezer, President of CAMPI, an International Member Society of EFC. The quality of that event was exceptional in all respects.
There is a requirement for the Scientific Secretary to maintain an awareness of, and collaborate, whenever possible, with National, European and International Standards bodies. This I manage to do by chairing BSI Technical Committee ISE/NFE/8 on Corrosion of Metals and Alloys and by convening Working Group 8 of ISO Technical Committee 156 which is concerned with the coordination of international corrosion standardising activities.
I must not forget to mention the EFC Newsletter, which I produce and distribute every year. There is also the EFC Calendar of forthcoming events to maintain, and EFC Event Numbers to be allocated to events being organised by, or in collaboration with EFC. In addition, I do what I can to help my colleagues, including the EFC Honorary Treasurer and those at the Paris and Frankfurt Offices. There is also a great deal of correspondence to deal with and all of this has to be fitted into a part-time job occupying little more than one day a week on average. Nevertheless, as a keen Europeanist and Corrosionist I count myself lucky to have a job that provides close contact with such a nice crowd of people.

Paul McIntyre
EFC Scientific Secretary (1997-2011)
---

Tony Mercer - first Scientific Secretary of the EFC
from 1982 to December 1996