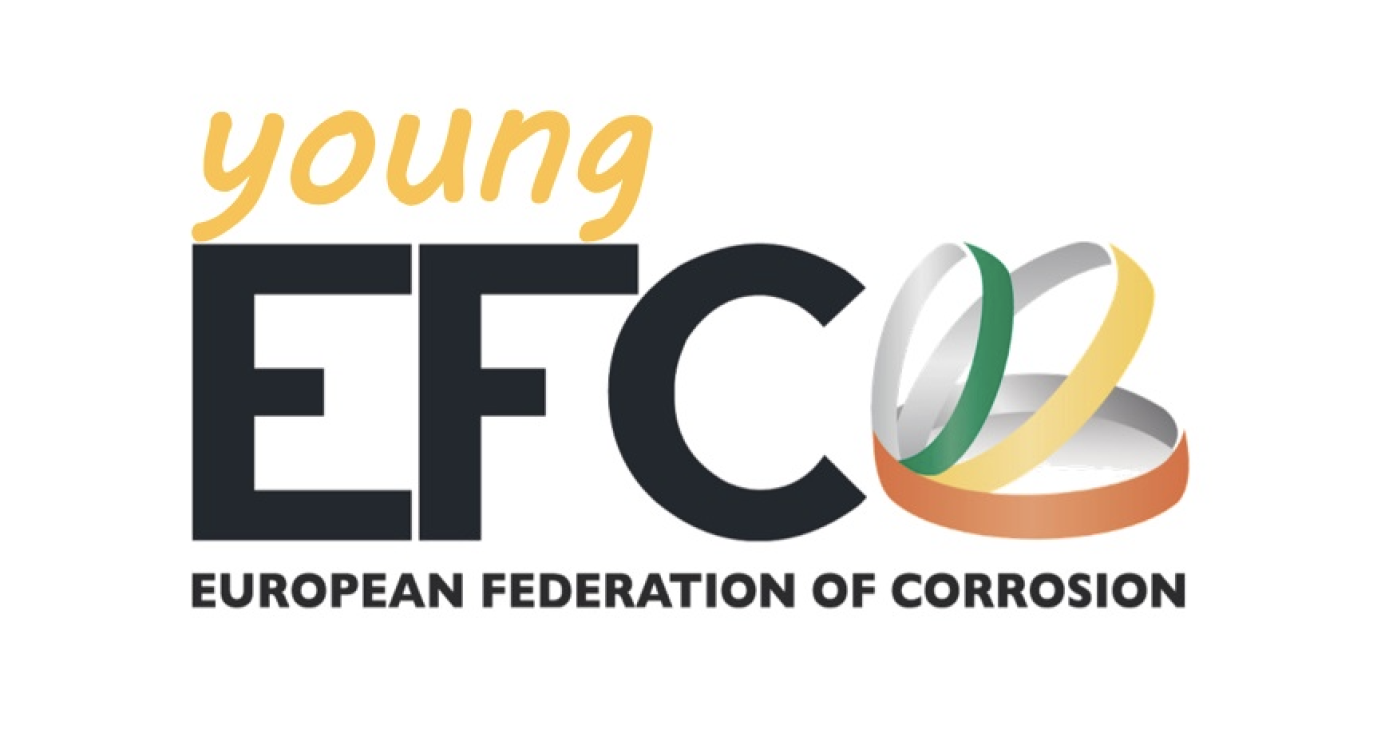 Mission
Nowadays, young researchers and engineers are challenged by the need for ingenious technical expertise combined with a strong scientific understanding of fundamental materials and corrosion problems. On top of that there is invariable time pressure. It has vital importance in making a successful career to have an experienced mentor or supervisor who has knowledge about how to obtain research funding (on both a national and international level), how to implement the right scientific methodology with the comprehension of how to develop personal and social skills… And yes, this is really challenging. Materials and corrosion science has become a poly-faceted multidisciplinary research field requiring young scientists and engineers and senior experts to collaborate and simplify knowledge and experience exchange in order to address current and future corrosion problems.
The Young EFC is an initiative created in 2016 by the European Federation of Corrosion (EFC) who aims to support young researchers and engineers in the field of corrosion and protection of materials. Our vision has several cornerstones, namely:
Building a bridge between young corrosion researchers and senior experts
Creating a network of young corrosionists
Organising and participating in conferences, workshops and other events
Promoting the interests of young researchers to the European Federation of Corrosion and the European Commission
Supporting the career at an early stage
---
Young EFC Board

The Young EFC Board is comprised of the following members:
Marta Mohedano, Complutense University of Madrid, Spain
Michele Fedel, University of Trento, Italy
Leonardo Bertolucci Coelho, Vrije University Brussels, Belgium
Aytac Yilmaz, Delft University of Technology, The Netherlands
Cem Örnek, Istanbul Technical University, Turkey
Yaiza Gonzalez-Garcia, Delft University of Technology, The Netherlands
Do you want to join become a member of the Young EFC?
Please send an e-mail to us with your Name, Surname, Affiliation, E-mail address, Position and Country.