The purpose of the European Corrosion Medal is to recognise achievements by a scientist, or group of scientists, in the application of corrosion science in the widest sense. The recipient(s) must be of a nationality corresponding to one, or more, of the Member Societies of the EFC and the work must be conducted within a European country.

The award consists of a bronze medal, a diploma and a sum of 1000 Euros.
The European Corrosion Medal is awarded every year, preferably on the occasion of a European Corrosion Congress (EUROCORR). The laureate is invited to give a lecture related to the work for which the medal was attributed.
European Corrosion Medal 2022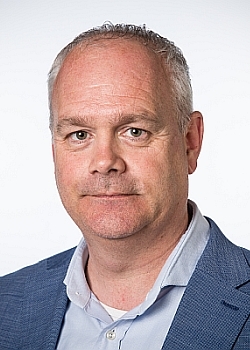 Professor Arjan Mol
TU Delft, The Netherlands
Awarded by the EFC President on the occasion of EUROCORR 2022 in Berlin, Germany.
> more (EFC Newsletter August 2022)
Arjan Mol obtained his MSc degree at the Faculty of Aerospace Engineering of the Delft University of Technology (DUT) in 1996. His MSc Thesis focused on the post-forming properties (including corrosion properties) of glass fibre-metal laminates (GLARE) after deformation processing. After this, he obtained his PhD degree in 2000 at the Materials Science and Engineering (MSE) Department of the DUT on the study of the effects of microstructural variations in aluminium alloy surfaces on filiform corrosion properties. He continued his career as a project- and team leader for 'Structural lifetime of building and civil engineering structures' for 6 years at the Dutch Applied Research Organisation TNO.
In 2006, Arjan Mol returned to DUT-MSE and now is Full Professor of 'Corrosion Technology and Electrochemistry'. Furthermore, since 2017, he has been Honorary Professor at the University of Science and Technology Beijing USTB in China. Since 2010, Arjan Mol has also been the Dutch Representative Member of the International Corrosion Council ICC.

His specific research focus areas are:
Local electrochemical analysis of corrosion mechanisms;
Surface treatment and interfacial bonding of organic coatings on metal (oxide) surfaces;
Multifunctional and eco-friendly corrosion inhibitors and evaluation of active protective coatings.
Currently, he is Editor-in-Chief of Elsevier's journal "Corrosion Science" and Member of the Editorial Boards of "Corrosion Engineering, Science and Technology", "Transactions of the Institute of Metal Finishing" and "Materials and Corrosion". He is also the Chair of the EFC Working Party 'Physico-chemical methods for Corrosion Research' and, in the period of 2014-2016, he was the Chair of the EFC Science and Technology Advisory Committee (STAC).
He served as the Vice-President of the EFC in 2017-2018 and as EFC President from 2019 to 2020, and currently holds the position of EFC Past President.
European Corrosion Medal 2021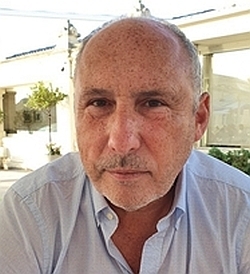 Prof. Dominique Thierry
Institut de la Corrosion, Brest, France

Awarded by the EFC President on the occasion of Virtual EUROCORR 2021.
> more (EFC Newsletter September 2021)


Dominique Thierry is the founder (2002) and managing director of the French Corrosion Institute (Institut de la Corrosion), a non-for-profit research institute in Brest, France, with currently around 50 employees. He obtained his PhD in corrosion science from the Pierre and Marie Curie University, Paris, France; in 1988 and was researcher at the Swedish Corrosion Institute in Stockholm, Sweden (1982-1989). After a two-year research stay at IRSID, Saint-Germain-En-Laye, France, in 1991 he returned to the Swedish Corrosion Institute as a researcher and later director (until 2003). Dominique Thierry spent most of his professional carrier at the Swedish Corrosion Institute and later on at the French Corrosion Institute (Institut de la Corrosion), which are now both a part of RISE, a Swedish research organization.
European Corrosion Medal 2020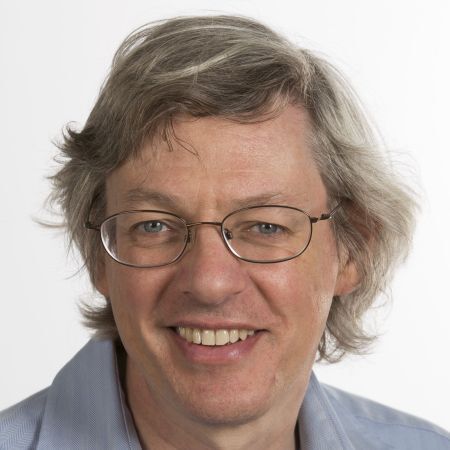 Stuart Lyon currently holds the position of AkzoNobel Chair in Corrosion Control, School of Materials, University of Manchester, United Kingdom (since 2012), Director of Research from 2013 to 2017. He obtained is BA in metallurgy and materials science (1979), MA and PhD in solid-state electrochemical sensors (1983) from the University of Cambridge, United Kingdom, and his DSc for research excellence in atmospheric corrosion from the former University of Manchester Institute of Science and Technology (UMIST) (2002). Starting his scientific career at UMIST in 1983, he was appointed Professor in Corrosion Control at the School of Materials, University of Manchester in 2007.
Throughout his career, he has been actively engaged with professional institutes including the Institute of Corrosion (ICorr), of which he was the President from 2005 to 2007, member of the Corrosion Committee of the Institute of Materials Minerals and Mining (IOM3) and also Editor-in-Chief of Corrosion Science Engineering and Technology, a publication of IOM3 since 2006. He has been awarded the 2000: I.T. Watkins Award of the Institute of Metal Finishing-IMF (2000), 2012 Grande Medallion Cefracor - French Corrosion Society (2012) and the Guy Bengough Award of IOM3 (2014).